Flip Houses make Instant Cash
New Strategies for Canadian real estate investors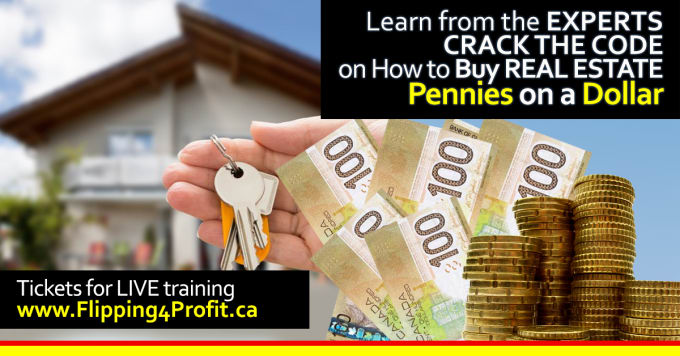 Canadian Real Estate Investors Training LIVE are quite common for Canadian Real Estate Investors. Canadian Real Estate Investors Training teaches how to use  borrowed all the money required to acquire the investment to write off all the interest. Canadian Real Estate Training teach investors how to use other people money, Government grants, rebates and tax credits.
Canadian Real Estate Investors Training LIVE
Canadian Real Estate Investors Training  Fee $49.88 plus taxes
Reserve your seat….in your city now to attend No Money Down Real Estate Investors Training Seminar-LIVE
In this No Money Down Real Estate Seminars-LIVE Training ,you will learn:

How to

flip houses in Canada for instant profit
How to ask the Canadian Tax man to pay your down payment
How to buy Canadian Real Estate from 30-85% Below Current market value(Never on MLS)
Learn three different strategies to have interest free down payment from 10-15 years
How to utilize other people's money as Joint Ventures for No Money Down
How to use Forgivable Canadian Real Estate Grants & Forgivable Down payment assisatnce
How to increase the value of your house at no cost(Forced appreciation)
How to find deep Discounted Canadian Real Estate deals including pre foreclosures
How to find No Money Down properties from the comfort of your home or office
Special Gifts: Latest report on top 20 Canadian Forgivable Grants, Tax credits and rebates.
To get regular updates on real estate investment events, please fill out the following form and submit it. After submitting the information, check your email. You should have received an email from preigcanada@gmail.com that would ask you to confirm your email address. For future updates, please also add preigcanada@gmail.com to your address book.
Who Should Attend No Money Down Canadian Real Estate Investors Training  Seminar-LIVE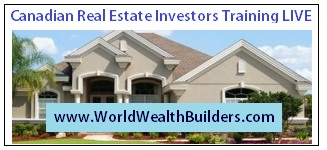 First-time Real Estate Investors (first time Canadian home buyers): If you have never invested in real estate, get started when the market is ripe for the picking. No money? No credit? No problem! You'll see exactly how our students have become financially free by using our proven methods.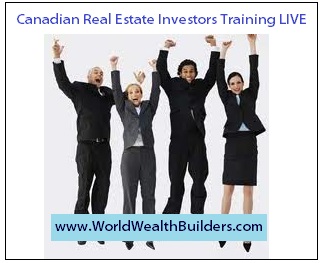 Experienced Real Estate Investors: Find out how to move up to the phenomenal income potential in our method of investing. Get proven Canadian strategies that take you from your current income to the next level you desire and put you in a whole new money-making league.
Canadian Real Estate Professionals: Now is the time for you to make more money in your deals. See how you can earn more than a commission and massively increase your net worth by getting into the action yourself. This is must for Canadian Realtors, Mortgage Brokers, Real Estate Lawyers, Bankers,Accountants,Financial Planners,Appraisers,Insurance professionals, General Contractors, Developer and Builders.
We are looking forward to see you in next No Money Down Real Estate Seminars in person.Don't forget to bring your family or friend too. 
Your success is our Passion!
Align yourself with the most powerful, knowledgeable, influential, successful over 17,000+ Canadian Real Estate Investors for monthly mentoring,network and support at Professional Real Estate Investors Group (PREIG) Canada.
P.S. Take Action now to attend the eye-opening seminar and walk away with confidence, knowledge, and specific "action ideas" that can help you achieve your dreams and leave the rat race behind.
Empowering Canadian Real Estate Investors since 1993!